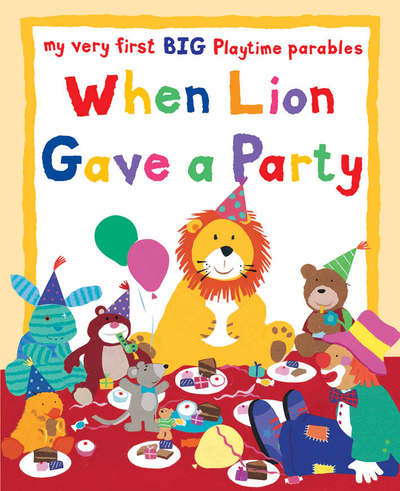 Look Inside
---
When Lion Gave a Party
My Very First Big Playtime Parables
Lois Rock
Price: £13.99
Currently not available
ISBN:

9780745960777

Published:

24 Aug 2007

Format:

Big book


Dimensions:

16 pages: 325 x 400

Series:
Trade buyer? Contact Marston to place a bulk order.
---
Categories:
This BIG book is ideal for shared reading. Derived from the popular My Very First Bedtime Book this child's story is clearly based on a parable of Jesus. In the playroom, Lion is giving a party. He sends invitations to all the posh toys, who are most obsequious. However, when party time comes, they make their excuses. Lion sends his mouse messenger to invite all the forgotten, broken and battered toys from the bottom shelf of the cupboard... and they are thrilled and happy to be included.
You might also be interested in..