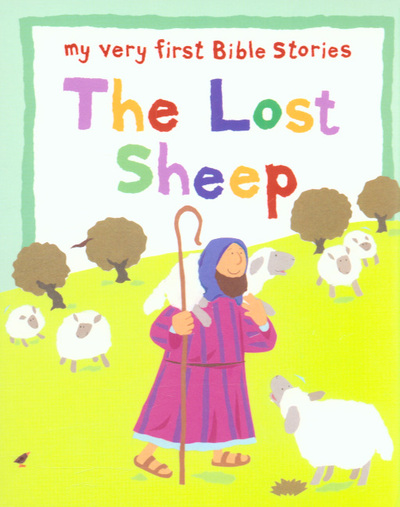 Look Inside
---
Price: £3.99
Currently not available
ISBN:

9780745949697

Published:

23 Sep 2005

Format:

Board book


Dimensions:

16 pages: 136 x 168 x 13mm

Series:
Trade buyer? Contact Marston to place a bulk order.
---
Categories:
Here is the endearing story of the shepherd who loses one of his 100 sheep and does not stop looking till he finds it. The story fills six double page spreads. There is also a spread of special words to learn to recognize and say, and another spread with a matching prayer. The book is derived from the award-winning My Very First Bible that has sold over 185,000 copies worldwide since publication in September 2003. It is published simultaneously with: Our Father: 0 7459 4969 X Baby Jesus: 0 7459 4967 3 Noah and the Ark: 0 7459 4968 1
You might also be interested in..