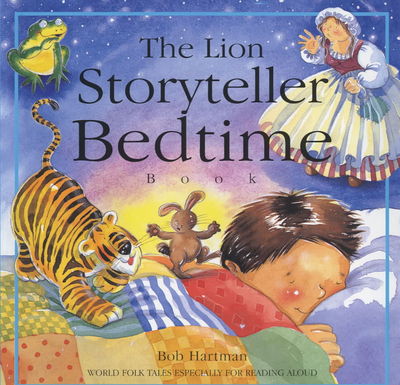 Look Inside
---
The Lion Storyteller Bedtime Book
World folk tales especially for reading aloud
Bob Hartman, Susie Poole
Price: £7.99
Currently not available
ISBN:

9780745946542

Published:

17 Apr 2003

Format:

Paperback


Dimensions:

120 pages: 227 x 227

Series:
Trade buyer? Contact Marston to place a bulk order.
---
Categories:
Bob Hartman has established himself as an original, highly entertaining and captivating storyteller. In this collection of folk tales from around the world, he blends familiar stories with little-known tales. Each has been chosen for its integrity or ability to say some thing positive to children who are learning to understand the world around them. This is a captivating anthology reflecting the storyteller's humour and joy of life, both of which are echoed in Susie Poole's bold watercolour illustrations.
You might also be interested in..