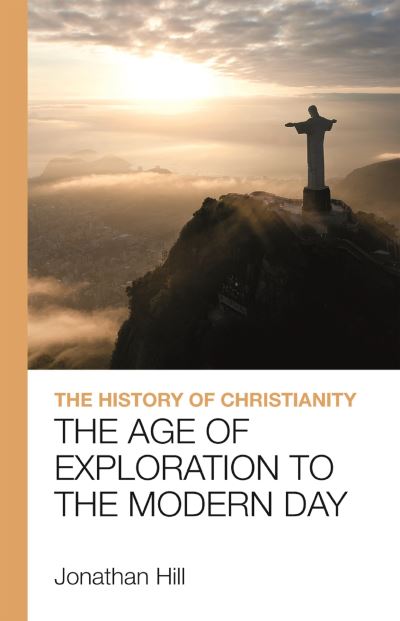 Look Inside
---
The History of Christianity Jonathan Hill
Price: £22.99
Forthcoming
ISBN:

9781912552436

Published:

20th November 2020

Format:

Digital (delivered electronically)


Dimensions:

392 pages:
Trade buyer? Contact Marston to place a bulk order.
---
Categories:
Christianity began with a handful of disciples following an itinerant preacher as he proclaimed the kingdom of God throughout the region of Palestine. Today, Christianity is the world's predominant faith - a faith that has swept continents, crossed oceans, transformed cultures, and shaped the course of world events.
What is the history of Christianity?
How did it spread from its grassroots beginnings to become a worldwide faith?
Who are its luminaries-its leaders, theologians, thinkers, preachers, artists, and influencers-from its inception to today?
What forms and expressions has it taken through the centuries?
How has it influenced and been influenced by different times and cultures?
The History of Christianity offers you a sweeping history of the Christian faith from the time of Jesus and the apostles till now. The early and later church fathers; Africa, the Middle East, and the Missions East; the Byzantine Empire; the High Middle Ages; the Reformation; Reason and Revival; Modern America and Oceania ...
You might also be interested in..