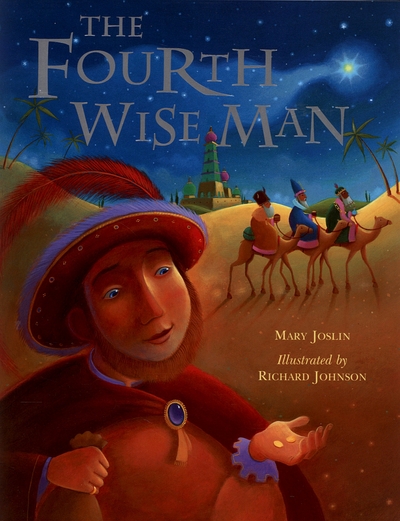 Look Inside
---
Price: £9.99
Currently not available
ISBN:

9780745949307

Published:

22 Sep 2006

Format:

Hardback


Dimensions:

32 pages: 215 x 260 x 7.5
Trade buyer? Contact Marston to place a bulk order.
---
Categories:
This legend seems to originate in France. In it, the fourth wise man is unable to decide what gift is worthy of the child who is God's chosen king. He travels with the three wise men bringing gold, frankincense and myrrh, but fails to think of a suitable gift. He is so ashamed of himself, that he waits outside the house when the others go to give their offerings to the baby Jesus. To make himself useful, he draws water for all the camels. Then he notices that the star that has led their way is reflected in his bucket. He carries it inside the house - and by a miracle it keeps on shining - a reminder that all we humans can offer is a reflection of God's own glory.
You might also be interested in..