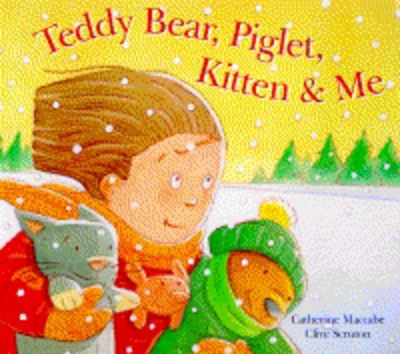 Look Inside
---
Price: £4.99
Currently not available
ISBN:

9780745944609

Published:

22 Sep 2000

Format:

Paperback


Dimensions:

32 pages: 240 x 215
Trade buyer? Contact Marston to place a bulk order.
---
Categories:
Armed with her favourite toys a brave little child explores the big wide world - the beach, the woods, the playground, the crowds in the town... It's easy to feel very small and insignificant. Does anybody notice 'Teddy Bear, Piglet, Kitten and me'? Could God possibly see them? Their journey eventually leads them to the Christmas crib - and there they discover the answer to their question. Also published in hardback: 07459 4159 1, £8.99
You might also be interested in..