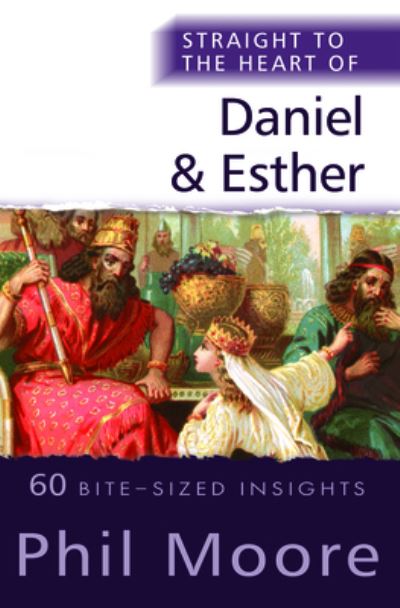 Look Inside
---
Straight to the Heart of Daniel and Esther
60 Bite-Sized Insights
Phil Moore
ISBN:

9780857219787

Published:

21st October 2022

Format:

Paperback


Dimensions:

272 pages: 198mm x 130mm

Series:
Trade buyer? Contact Marston to place a bulk order.
---
Categories:
When the Jews were carried off into exile in Babylon, most people assumed that it was the end of the story. In reality, God was just getting started. As senior leaders in the Babylonian and Persian Empires, Daniel and Esther would discover that there is no foreign ground for God. They would lead their captors to faith in the God of Israel. Ezra and Nehemiah would then lead the Jewish exiles back to Promised Land to rebuild the Jewish nation in time for the arrival of its Messiah. Even today, whenever we are tempted to doubt the promises of God, these four books cry out to us that God is just getting started.
You might also be interested in..