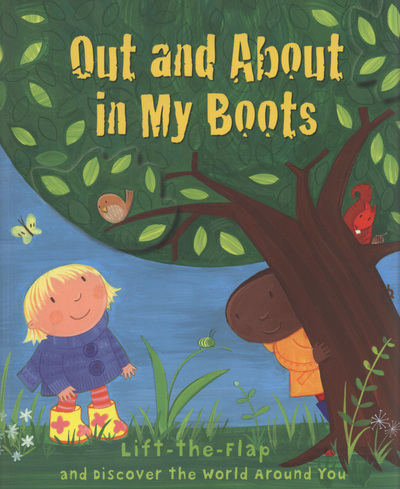 Look Inside
---
Out and About in My Boots
Lift-the-Flap and Discover the World Around You
Christina Goodings, Jo Brown
Price: £5.99
Currently not available
ISBN:

9780745969244

Published:

21 May 2010

Format:

Paperback


Dimensions:

16 pages: 215 x 260
Trade buyer? Contact Marston to place a bulk order.
---
Categories:
'Boots! That's what every young explorer needs. This book shows you some of the things you might discover when you go out and about.' This lift-the-flap book is a fun way to help children take notice of and care for their immediate environment. Taking children on a walk of discovery to all the places that boots might be worn – the park, the woods and the pond – the simple message and flaps on each page encourage children to be still and quiet – and then they might notice little things like mice in wet grass, frogs in muddy puddles, tiny flowers and insects under logs, cheerful birdsong in the trees, and litter that needs picking up and taking home after a picnic. A truly involving book with a gentle environmental theme.
You might also be interested in..