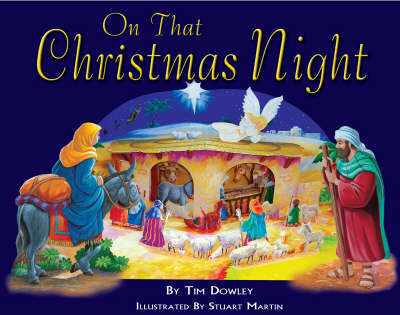 Look Inside
---
Price: £8.99
Currently not available
ISBN:

9781859857656

Published:

01 Oct 2008

Format:

Hardback


Dimensions:

12 pages: 240 x 310
Trade buyer? Contact Marston to place a bulk order.
---
Categories:
With six giant spreads this simple re-telling of the Christmas story follows Mary and Joseph's journey through to the Wise Men bearing gifts. The final spread is a double page giant pop up of the stable scene complete with Baby Jesus, the manger, shepherds and Wise Men.
You might also be interested in..