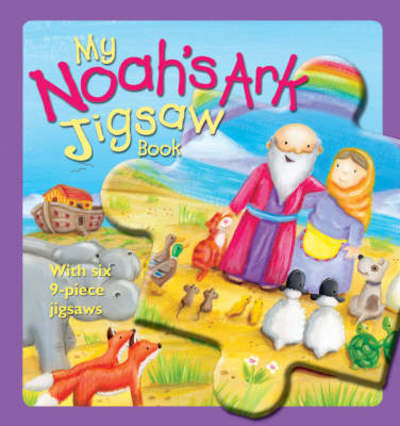 Look Inside
---
Price: £5.99
Currently not available
ISBN:

9780745960968

Published:

24 Oct 2008

Format:

Novelty book


Dimensions:

12 pages: 200 x 213
Trade buyer? Contact Marston to place a bulk order.
---
Categories:
Six great scenes from the Noah's Ark story are retold alongside simple jigsaws that 2-5s will enjoy. Each jigsaw is made up of 9 chunky pieces, printed on board, which little hands can easily slot into the recess on the page. When complete, the next scene in the story is revealed. With cuddly illustrations with lots of animal appeal, these jigsaws will provide hours of fun.
You might also be interested in..