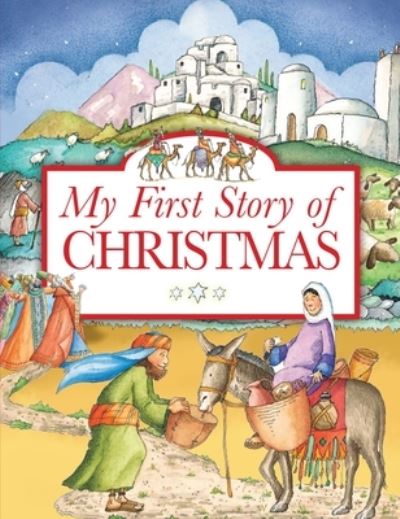 Look Inside
---
ISBN:

9781781284063

Published:

20th November 2020

Format:

Paperback


Dimensions:

24 pages: 170mm x 130mm

Series:
Trade buyer? Contact Marston to place a bulk order.
---
Categories:
An exciting pack of 10 of the popular My First Story of Christmas.
This book is an ideal gift it re-affirms the real story of Christmas, reminding the reader why we give presents at Christmas, and what is the greatest gift of all. 
This straight forward retelling of the Christmas story, delightfully illustrated by imaginative artist Roger Langton, is designed as a giftbook for 3 - 7 year olds at Christmas time. Carefully written, with just one or two sentences per page and the text cleverly integrated with the memorable colour illustrations, My First Story of Christmas is a book to treasure.
You might also be interested in..