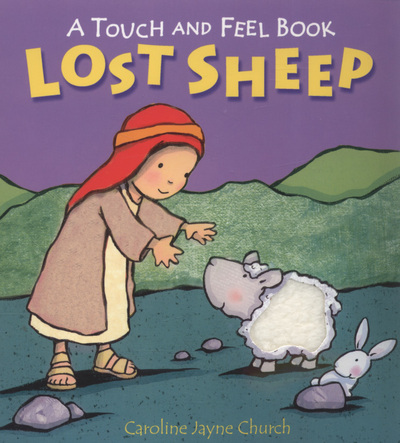 Look Inside
---
Price: £5.99
Currently not available
ISBN:

9780745961118

Published:

24 Jul 2009

Format:

Novelty book


Dimensions:

12 pages: 200 x 213
Trade buyer? Contact Marston to place a bulk order.
---
Categories:
Stroke little lamb's woolly coat when he gets lost on the mountainside, and feel the soft, reassuring touch of his shepherd's cloak when he is found. The textured panel on each board page will mean that little children will love to interact with this favourite Bible story. Pared-down text allows the colourful illustrations to tell the story with bright characters that will engage toddlers. Part of a series of four Touch & Feel books: Noah's Ark, Baby Jesus, Creation & Lost Sheep.
You might also be interested in..