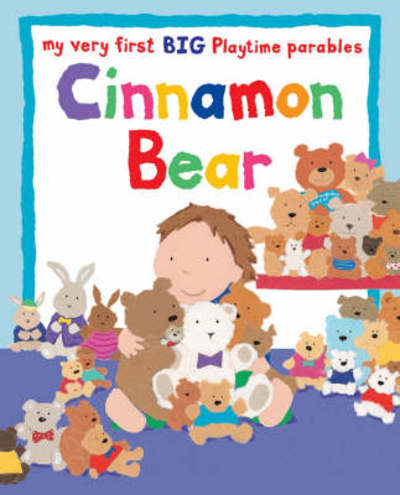 Look Inside
---
Cinnamon Bear
My Very First BIG Playtime Parables
Lois Rock
Price: £14.99
Currently not available
ISBN:

9780745960784

Published:

18 Jan 2008

Format:

Big book


Dimensions:

16 pages: 325 x 400

Series:
Trade buyer? Contact Marston to place a bulk order.
---
Categories:
This BIG book is ideal for shared reading. Derived from the popular My Very First Bedtime Book this child's story is clearly based on a parable of Jesus. Gemma is a little girl who loves soft toys, she has all kinds of soft toys, including 39 teddy bears. One evening she finds that Cinnamon Bear is missing. Even though it is dark, she and her mum set off to find him... and there he is, forlornly sitting on a swing at the park. Even though it is late, Mum, Gemma and all the soft toys have a party to celebrate.
You might also be interested in..