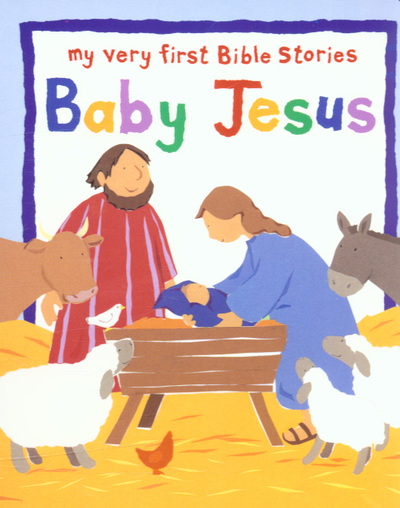 Look Inside
---
Price: £3.99
Currently not available
ISBN:

9780745949673

Published:

23 Sep 2005

Format:

Board book


Dimensions:

16 pages: 136 x 168 x 13mm

Series:
Trade buyer? Contact Marston to place a bulk order.
---
Categories:
This is the much loved story of Mary, Jesus, shepherds, angels and wise men. The story fills six double-page spreads. There is also a spread of special words from the story for children to learn to recognize and say, and another spread with a Christmas prayer. The book is derived from the award-winning My Very First Bible that has sold over 185,000 copies worldwide since publication in September 2003. It is published simultaneously with: Noah and the Ark: 0 7459 4968 1 Our Father: 0 7459 4970 3 The Lost Sheep: 0 7459 4969 X
You might also be interested in..