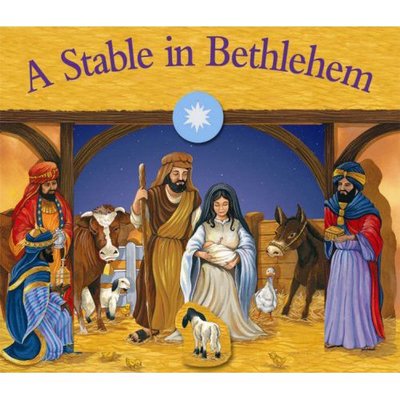 Look Inside
---
Price: £6.99
Currently not available
ISBN:

9781859856833

Published:

15 Nov 2007

Format:

Hardback


Dimensions:

14 pages:
Trade buyer? Contact Marston to place a bulk order.
---
Categories:
A Stable in Bethlehem is an exciting approach to the Christmas story combining a 3D pop up colour panorama of the Bethlehem scene, alongside the colour book retelling the Christmas story. The front and back cover form the baseboard, which opens up to reveal the 3D pop up Bethlehem scene including surrounding buildings and the wider panorama showing the shepherds on the hill. The book itself is an integral part of the design of the front cover and inset within two holding tabs for easy storage. A simple re-telling of the Chrsitmas story with warm traditional illustrations
You might also be interested in..