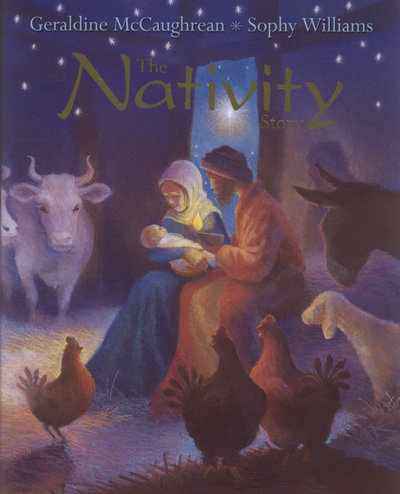 Look Inside
---
Price: £9.99
Currently not available
ISBN:

9780745960920

Published:

21 Sep 2007

Format:

Hardback


Dimensions:

48 pages: 211 x 260
Trade buyer? Contact Marston to place a bulk order.
---
Categories:
Geraldine McCaughrean's breathtakingly evocative prose brings new life to the familiar stories. This sumptuous take on the classic Nativity story, with enduring prose and opulent, stylish illustrations, is a wonderful family keepsake and a delight to read alone or aloud in homes, schools and churches. Sophy Williams - twice highly commended for the Reader's Digest Young Illustrators Award - is celebrated for her sensitive illustrations, which perfectly match Geraldine's sophisticated prose. Beautifully presented with a foil-effect dust jacket, this will be a Christmas book to treasure.
You might also be interested in..