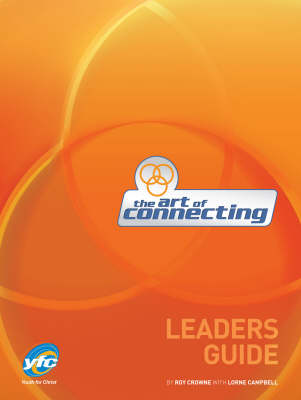 Look Inside
---
Price: £19.99
Currently not available
ISBN:

9781854248312

Published:

24 Aug 2007

Format:

Paperback


Dimensions:

224 pages: 194 x 257
Trade buyer? Contact Marston to place a bulk order.
---
Categories:
Research continually reinforces the fact that somewhere between 75 and 85% of Westerners who become Christians do so under the age of twenty-one. In addition the best people to reach out to young people are fellow teenagers. The Art of Connecting is an eight-week programme designed to teach young people a clear and simple methodology to help them share their faith. It's not just for those with a natural evangelistic flair but an approach that is accessible to all. The essence is that each of us has a story to tell, which allows us to connect to others: God also has a story to tell and we have a part in it. The book provides three 'streams' of presentations, for 11-14s, 14-18s, and peer-to-peer. Each is supported by top quality DVD presentations plus response cards.
You might also be interested in..