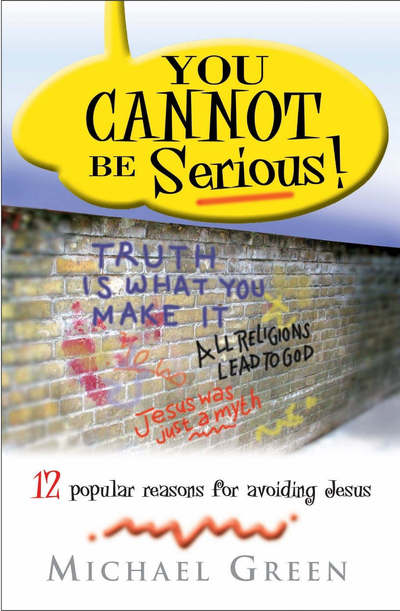 Look Inside
---
Price: £6.99
Currently not available
ISBN:

9781854247148

Published:

17 Jun 2005

Format:

Paperback


Dimensions:

192 pages:
Trade buyer? Contact Marston to place a bulk order.
---
Categories:
Michael Green has collected twelve of the most common responses, and pays those who offer them the compliment of takin them seriously. He observes, "Will you stand out from the crowd, and think for yourself? Will you have the courage to examine the evidence and ask yourself how sound are the assumptions about God and meaning, life and death, with which you have lived so far? Will they bear the weight of your life and future?"
You might also be interested in..