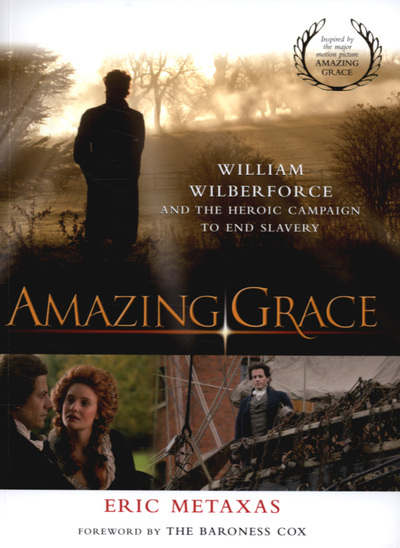 Look Inside
---
Amazing Grace
William Wilberforce and the Heroic Campaign to End Slavery
Eric Metaxas
Price: £11.99
Currently not available
ISBN:

9781854248220

Published:

23 Mar 2007

Format:

Paperback


Dimensions:

304 pages: 172 x 234
Trade buyer? Contact Marston to place a bulk order.
---
Categories:
William Wilberforce was a world-class statesman, a politician whose profound Christian convictions not only led to the abolition of slavery in the British Empire but also paved the way for the development of the Welfare State. The forthcoming film, starring Ioan Gruffud, Albert Finney, Michael Gambon and Rufus Sewell, is directed by Michael Apted and is released in March 2007 in the UK. It is released by Walden Media, the same company as made the film of 'The Lion, the Witch and the Wardrobe'. This entirely new biography by celebrated author Eric Metaxas is meticulously researched and vividly readable. It will contain approximately 75 stills from the film.
You might also be interested in..